"When should I make the jump?"
I hear this question being asked constantly. Sometimes it's from my clients, on Twitter or at networking events. The answer is in high demand - and you'll probably get 100 different responses. I started my business (legally) in 2009 but I didn't quit my 9-5 until August of 2012. I spent almost three full years growing my network, clientele and experience while working at my stable (and boring) day job. In a way, I never made the jump. I just took step after step after step after step...until I was at the edge.
Once you're at the edge, you have no choice but to jump.
After six months of doing this on my own, I can now say that I make 6-7 times MORE than the amount I made at my last job. I know that that's not always the case for some people but it's possible. The job that you're holding onto so tightly could actually be hindering you from making more and giving more.
Obviously all of that is quite vague so let's get into some specifics. I'm going to share 6 steps that you should take starting today:
Make an effort to network once a week. This could be as simple as getting coffee with a peer, attending an event or emailing someone who is well connected. This helps build your customer/client base. I probably get 90% of my clients from word of mouth and referrals!
Start blogging or guest blogging. Consistently blogging has been a great resource for me. Not only can I connect with potential clients but it's allowed me to meet other designers/developers which has led to amazing collaborations. If you're already blogging, start guest posting on other blogs! Getting your name out there and in peoples' minds will help bring in business down the road.
Figure out how much you NEED to take home financially. It's time to budget! Figure out how much you spend monthly, how much you'd like to save monthly and how much it costs to actually run your business. Once we saw what we were spending our money on every month, it was easy to adjust. We paid off our debt while I had a stable job and it eased the blow once I made the jump.
Take that number from #3 and multiply it by 3. I decided to have 3 months' worth of income saved up before I quit my job. This number can obviously change depending on your situation. We don't have children so I felt that 3 was the lucky number for us. It gives you time to figure everything out without the fear of bringing in constant business at the beginning.
Figure out what risks you want to take. If you don't want to make that financial risk right now, maybe it's time to take other risks. If you're a creative - maybe it's the perfect time to reach out to that perfect client and offer your services at a discounted rate. If you're selling a product - maybe it's the perfect time to donate items to a high-profile event.
Pray. Need I say more?
Have you already made "the jump?" What advice do you have for others here? Maybe you're someone who is still trying to figure out when it's time to make the transition. Any questions? I love interacting through the comment section!
---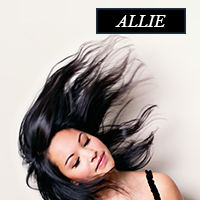 Allie Lehman is a
small business owner
who solves problems through design and works with her clients to unify their brand. You can find her blogging over at
Be Up & Doing
where her goal is to create a community around ideas, faith and honesty. She lives in Columbus, Ohio with her handsome husband and cutie pie cockapoo.